http://www.eligiblemagazine.com/2015/10/09/torontos-most-eligible-bachelorette-27/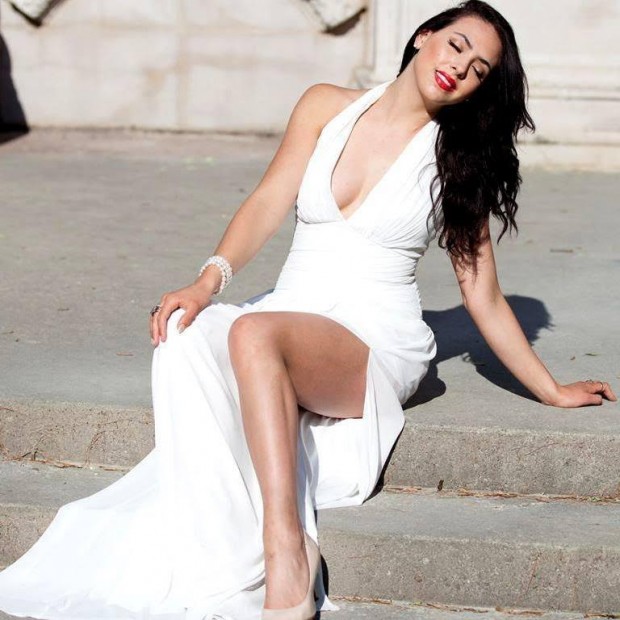 Kara Granger is a 23 year old entrepreneur, born in Vancouver and currently residing in Toronto. Kara's education history is a mixture of event planning, tourism, entrepreneurial management, fashion, mandarin and business development for Green Town Property in Shanghai. She is known for her positive outlook on life, and vibrant energy. Her friends describe her as, ambitious, determined and genuine. As an extrovert she loves to keep extremely active outdoors, and the thought of travelling around the world entices her.
Two and a half years ago Kara decided to make a life changing decision when she moved to Toronto at the age of 20 with nothing more then 2 suitcases and $1000. She had her high hopes in making something of herself and following her passion for business. It didn't take long for her ambition to rise as she competed in Miss World Canada winning the fitness award, SSUSA, and Miss Universe Canada. She enjoys travelling off to Paris, Milan, Mexico, Shanghai, and Hong Kong in constant search of what ideas she could bring back with her. Kara's love for modelling and gowns soon collided as she opened her first boutique gown and accessories line.
She is currently managing " The Kara Louise Collection" as well her charity group called " The Kare Bear Community which is a community street mission group that also supports Operation Smile and The Womens Interval House. Her spare time is spent focusing on her studies in Mandarin, and international real estate.
She truly appreciates her love and passion for helping those less fortunate, and is determined to impact many young girls lives with her positive outlook on self-image and self-respect. One of her long term goals with The Kare Bear Commuity is to travel to orphanages around the world and create a global campaign based on inner beauty in young women. Growing up watching World Vision and donating monthly bags of clothes to numerous charities, played an important role in her understanding and appreciating the value of helping others, any way that she can.
Kara's motto in life is that each person has their own view of what being successful looks like. For her it means "To believe in yourself and to follow your dreams. To have goals in life and a drive to succeed. To surround yourself with the things and the people that make you happy. THIS IS SUCCESS"!